Here at WabiSabi, we're always improvising.
Every single day we receive so much incoming material: new donations, new problems to solve, and new ideas from the community. Our resilient staff excels at dealing with extreme variety an ongoing basis. They can all tell you that while working at WabiSabi involves many things, it is never ever boring!
Sometimes, though, we have to turn our attention to the more immediate matters and take a step back from the regularly scheduled activities. So if you missed the monthly newsletter these past few months, we're truly sorry! But: we're back now, and we have so much to share.
This summer has flown by! In June, we celebrated our 15th year with a birthday bash at the store featuring cupcakes, a raffle, and an all-day sale. Thanks to everyone who came out to help us celebrate 15 AMAZING years!
In July, we hosted our annual picnic social at Rotary Park and had a fantastic time networking with nonprofit representatives and friends. We tore through quite a pile of fried chicken, too!
If you missed it, fear not: you can still attend our monthly socials every third Thursday at the WabiSabi C.E.C. This month's social will be August 17th from 12 PM-1 PM.
This month we'll also be giving out checks to our 11 nonprofit partners, as well as opening up applications for Fall 2017 Make a Difference in Moab grants!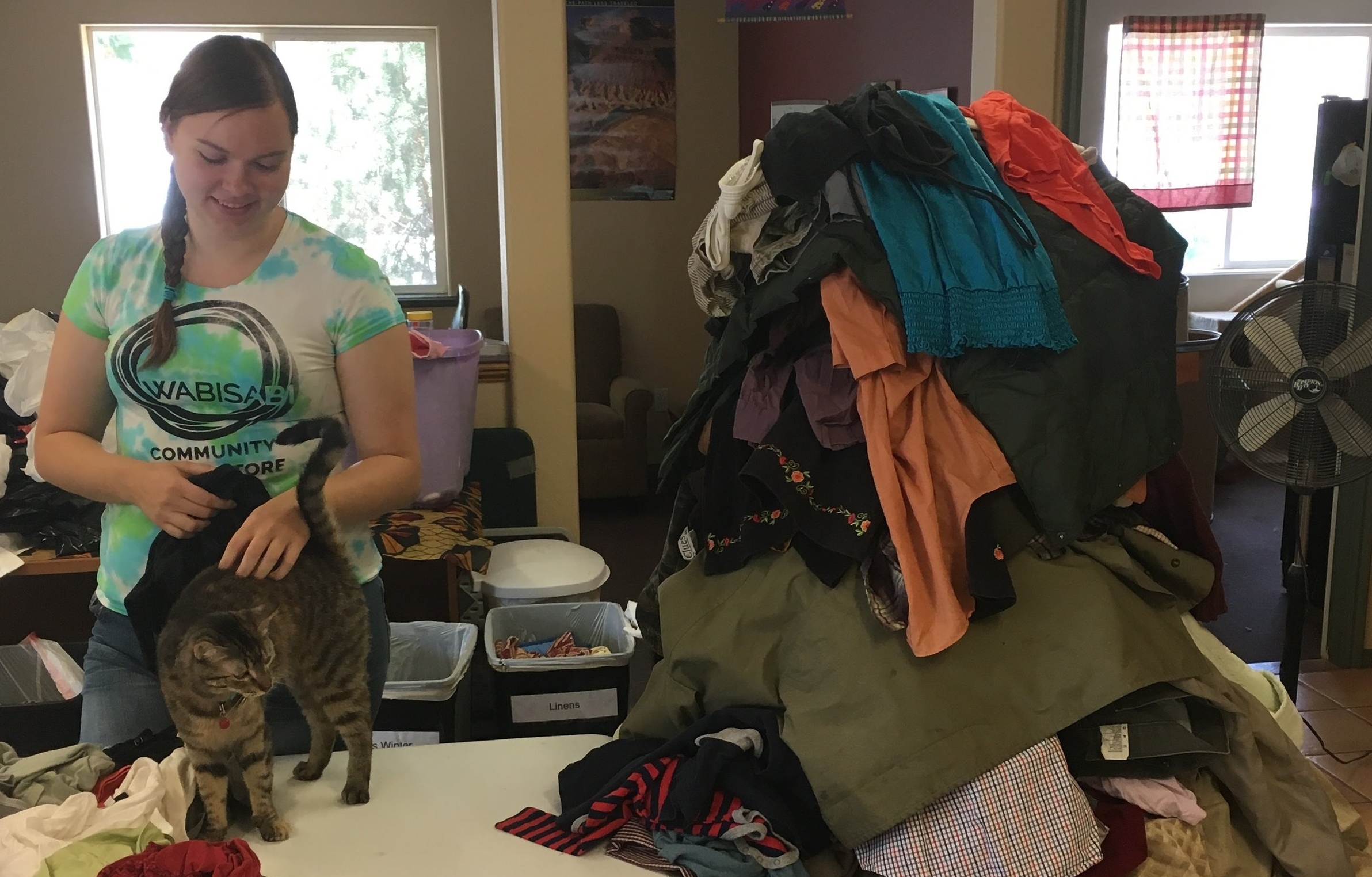 Goodbye AnneMarie!
Sadly, we'll be saying goodbye to our wonderful Americorps VISTA member AnneMarie. AnneMarie has been with us for a year and has done so much for WabiSabi! She will be sorely missed, particularly by the office cats
Liz Donkersloot is our new Americorps VISTA! She hails from the "second happiest town in the country", Holland, Michigan. Liz has worked in the non profit sector as an environmental educator in Virginia, as well as a trails crew member in Utah and its surrounding states. In her free time Liz is most likely hiking, reading, looking for places to wander, snuggling dogs, or fueling her inner movie buff.
Upcoming Nonprofit Events in Moab!
The WabiSabi Coffee Cart is BACK!


Grab a free cup o' joe while you shop!